Explore Destinations: Kakadu - Tee - Ecru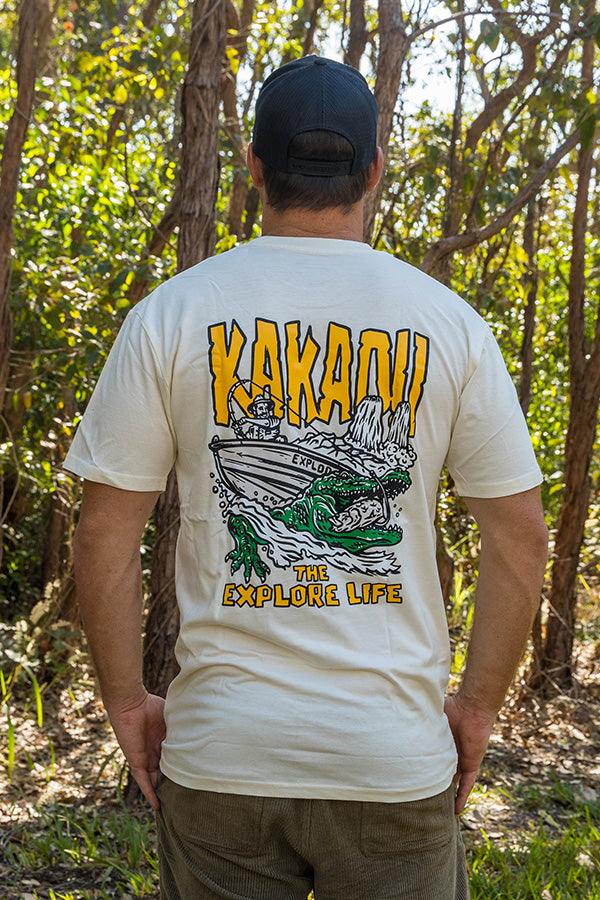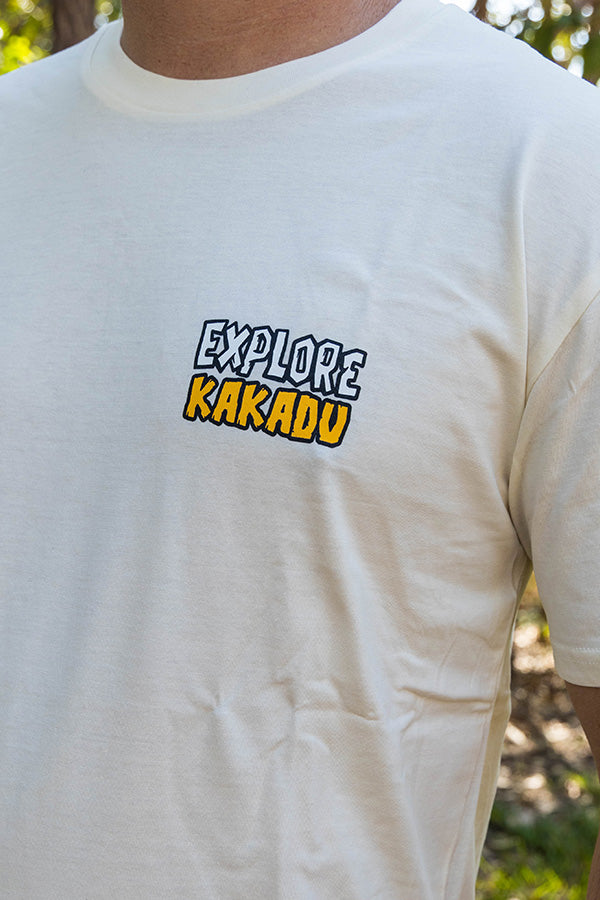 Explore Destinations: Kakadu - Tee - Ecru
Product Description
Kakadu is an epic Australian destination.
It's an absolutely perfect spot for anyone looking to check out some of the truely unique scenery, wildlife and culture of Australia.
There's some of the best Indigenous Rock Art you will ever see; Endless caves, waterfalls and billabongs for you to explore; Tremendous 4wding; some of the best fishing you can imagine; and crocs, crocs and more crocs.
For us, this shirt was about telling that story...
Fishing in the Explore Tinny
Catching a barra
Being scared shitless a crocs was gonna take the line
... all whilst cruising the waterways and waterfalls.
If you haven't been to Kakadu yet, go check it out.
Don't forget to take your Explore Life t-shirt
.... and don't forget to share and tag us in your photos - when you Get out and Explore.
Description:  Regular fit
Crew neck
Mid weight, 180 GSM, 100% combed cotton (marles 15% viscose)
Neck ribbing, side seamed, shoulder to shoulder tape, double needle hems, preshrunk to minimise shrinkage
Size: S, M, L, XL, 2XL, 3XL, 4XL & 5XL
Colour:  Available in
Mens / Unisex: Black and/or Ecru
The Story!
The Kakadu, where do I start? Waterfalls, crocodiles, fishing, exploring, the Northern Territory and especially Kakadu has it all. One of my favorite destinations of all time there was no choice but to make a Tee for it!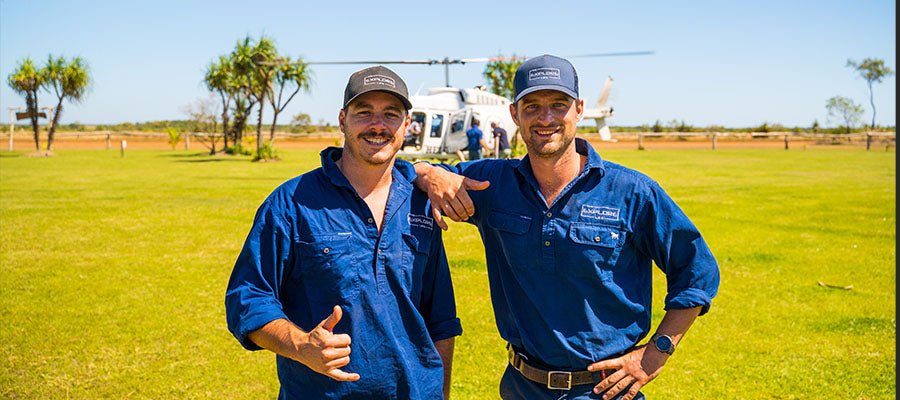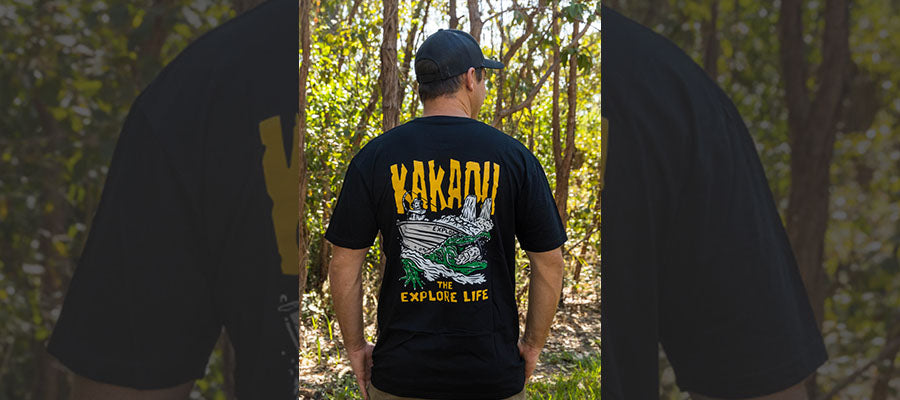 The Design!
So much going on! Like our other destination shirts this design incorporates the significant features of Kakadu. The first thing that draws your eye is the big green crocodile crawling from below the boat taking a barra from the fisherman on the tinny. Behind that there is a waterfall feature representing the stunning sights in the Kakadu that revolve around the waterways. We absolutely loved the Northern Territory especially the Kakadu and this is why we had to add it to the destinations collection.

Low Stock Item
Unfortunately this item is running low in stock, or may be out of stock. If you would still like to place your order, we will ship the item as soon as it's available.
New stock is expected on
---
OR
Email Me When Available
We'll email you when this product comes back into stock.